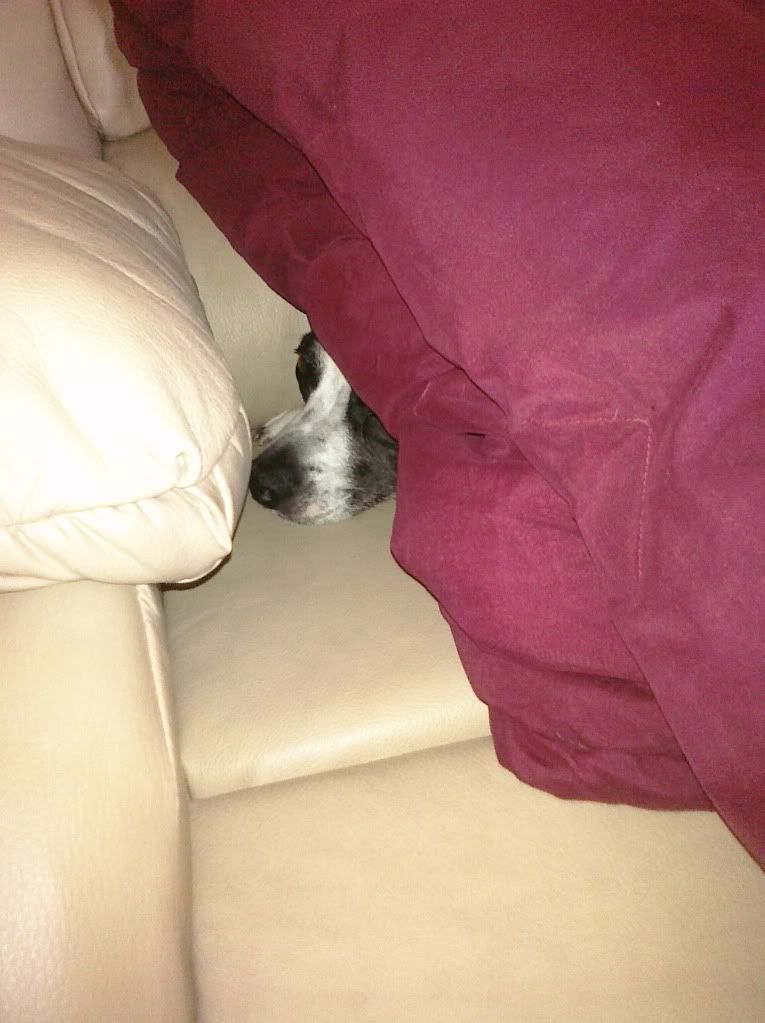 When: On Vacation.... well the rents left town I got shipped to,
Location: The Grandparents house, which is basically like going to a hotel.
Doggy Thoughts: So the doggy parents checked off another milestone in life, by vacationing in San Diego. So instead of hauling me with I got to spend so time with 2 more people who love me dearly, the doggy Grandparents. Hence the break in my blogs, please accept my apologies dear readers. While hanging out at their house you were likely to find me relaxing in any number of places, including this one, under a blanket with every thing but my nose covered up.