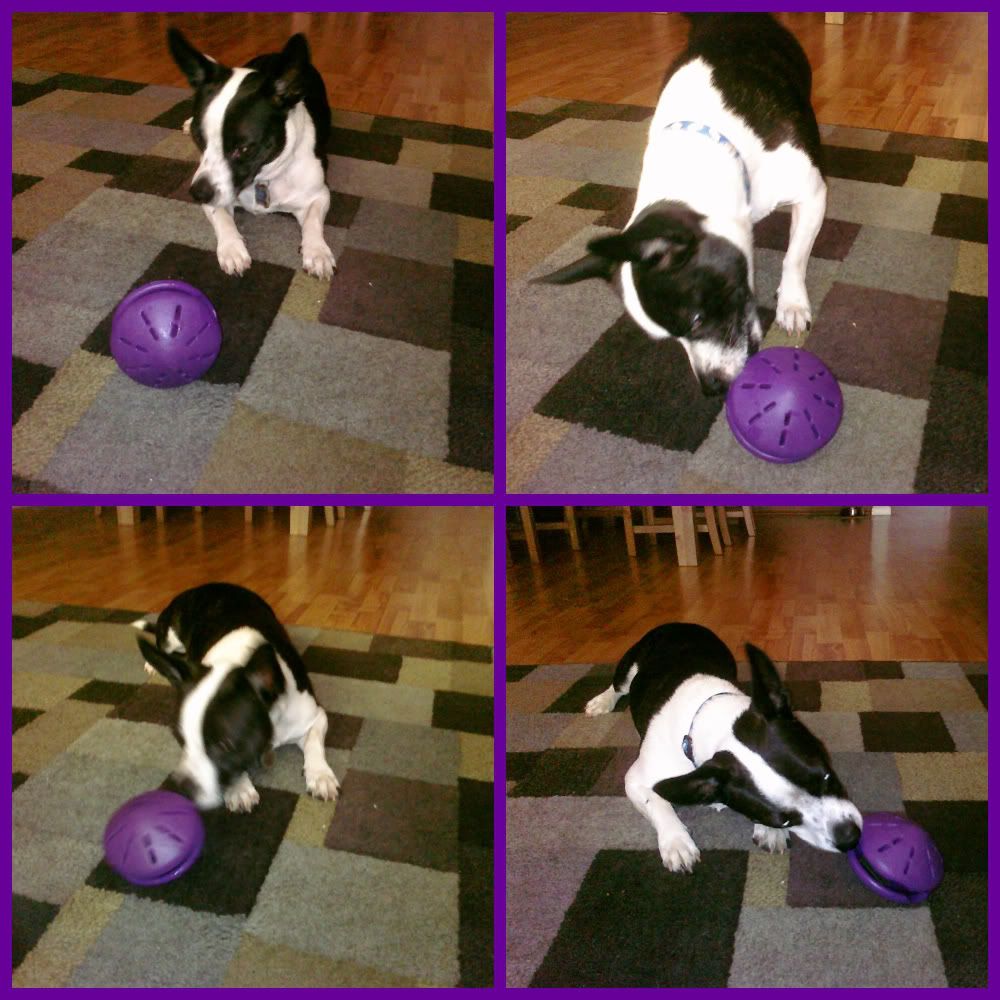 When: During my "Alone Time"
Location: Living Room
Doggy Thoughts: The parents often leave this toy for me when they are going out. It is maddening, they always put something that smells DELICIOUS inside and dagnabbit! The little thing makes it such challenge to get out. I move it with my nose, twist it with my paws, and lick it all over. It takes me so L-O-N-G to get at the treat.
Parents Thoughts: (Insert Laughing) That the whole point.